Last night my son Mylo pulled himself up on to the shelf underneath the coffee table – about a half foot off the ground.
I was proud of this mini-Mylostone but was also under the impression we had some time before he could actually pull himself up. Well, the very next day he crawled over to the TV console, held on to the drawers and pulled himself up. The video I snapped below is of him performing this new trick for the second time. We're screwed, right?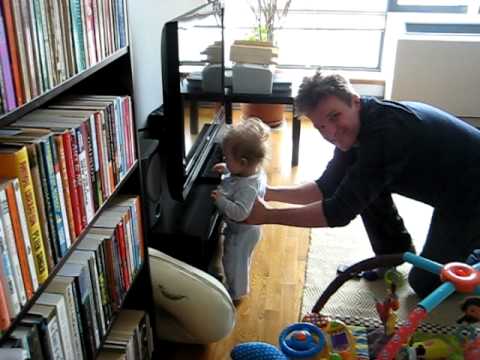 I guess rolling off his playmat and chewing on the rug tassels is soooo two months ago!